More than three and a half years after the British voted to leave the EU and after a few postponements and many squabbles, the UK is now effectively leaving the EU on 31 January 2020 with a transitional agreement. On 22 January 2020, the British Parliament finally passed the Withdrawal Treaty by law, paving the way for a final, orderly exit.
As of 01.02.2020 at 00:00, the UK is no longer a member of the EU
The United Kingdom thus loses, among other things, all participation and voting rights in the EU institutions. However, the Withdrawal and Transitional Agreement ensures that otherwise, in practice, not much will change until the end of 2020.
During the transition period, the future relationship between the EU and the UK will be negotiated, which would enter into force on 01.01.2021. Relatedly, on 01.01.2023, because the transition phase can be extended once until the end of 2022.
The most important regulation: in the transitional period until the end of the year, almost everything remains the same for the time being. The rights of EU citizens in the UK and those of Britons in the EU, London's financial obligations after leaving the EU and the avoidance of a hard border between The British Northern Ireland and THE EU member Ireland. From a customs point of view, there are also no changes in trade between the EU and the UK. There is, however, one exception: the recognition of UK originating goods as EU origin is not regulated in the transitional agreement. Here we have to wait and see what is decided.
Don't sit back now!
A "no-deal Brexit" can still occur on 31 December 2020. That is, if the transitional period is not extended and no free trade agreement has been concluded which will enter into force following the transitional agreement.
Talks between the EU and the UK on the shape of future relations in the form of a free trade agreement are due to start in early March 2020. Background information from the EU Commission on the content of the upcoming negotiations can be found here.
And no matter how the negotiations go, companies will have to adapt to change!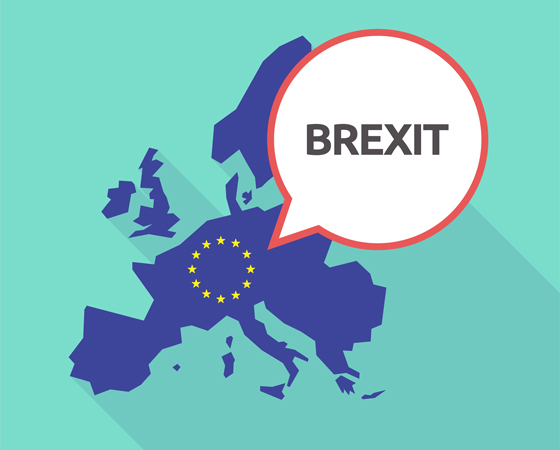 Information about the brexite and its history, as well as the current status of the negotiations in the transition phase can be found at www.dbh.de/brexit